For what reason do we talk about Michael Jackson and other celebrities when they die? When they die from an over dose of drugs or suicide; we elevate them as "Gods" and try to blame someone for their death.
Our children are our precious commodity in our society. They are our future! Some of us treat our children as "Property"! We put them in garbage bags, and throw them on the side of an highway.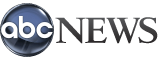 Findings Lead Police to Believe Murdered 5-Year-Old Could Have Been Buried Alive
A 5-year-old Michigan girl whose body was found in a cement-covered grave last month may have been buried alive.
Autopsy results showed Neveah Buchanan suffocated after inhaling dirt, according to the Associated Press, leaving investigators to believe she was still breathing when she was put into the crude grave along the banks of the River Raisin or her face was forcibly held in the dirt.
Nevaeh's body was found by fisherman June 4, wearing a shirt that matches the description of the clothing the little girl was last seen inbefore she disappeared from the parking lot of her Monroe, Mich., apartment complex on May 24.
Her family is now left to imagine the horrors Nevaeh experienced in her last moments alive.
"We will find out who did it," her great aunt Diana Lawson told ABC's Detroit affiliate WXYZ, "and you will see judgment day."

Monroe County Sheriff Tilman Crutchfield was not immediately available for comment today, but said shortly after the discovery of Nevaeh's body that there were no visible signs of abuse and that she had been buried along the River Raisin "for awhile."
He declined to comment specifically about how the body was buried, only that it had some type of concrete or cement on the top. He also would not say what else investigators recovered from the grave.
There have not been any arrests made yet in the case.
Crutchfield has named two convicted sex offenders as persons of interest. George Kennedy, 39, and Roy Lee Smith, 48, both said to be acquaintances of Nevaeh's mother, were arrested shortly after Nevaeh's disappearance on probation violations simply for being associated with a child.
When Nevaeh's mother, Jennifer Buchanan, was told about the body found along the river, "she broke down, and broke down hard," Michael Buchanan, her brother, said last month. "She couldn't believe her daughter had to go through this."
Crutchfield said Jennifer Buchanan was cooperating with police, but would not comment when asked if they believe she knows something about the crime or who murdered her daughter.